Assign user to Project as Project Supervisor (Site Inspection)
Login to CTMS as Administrator user

Click Project Setup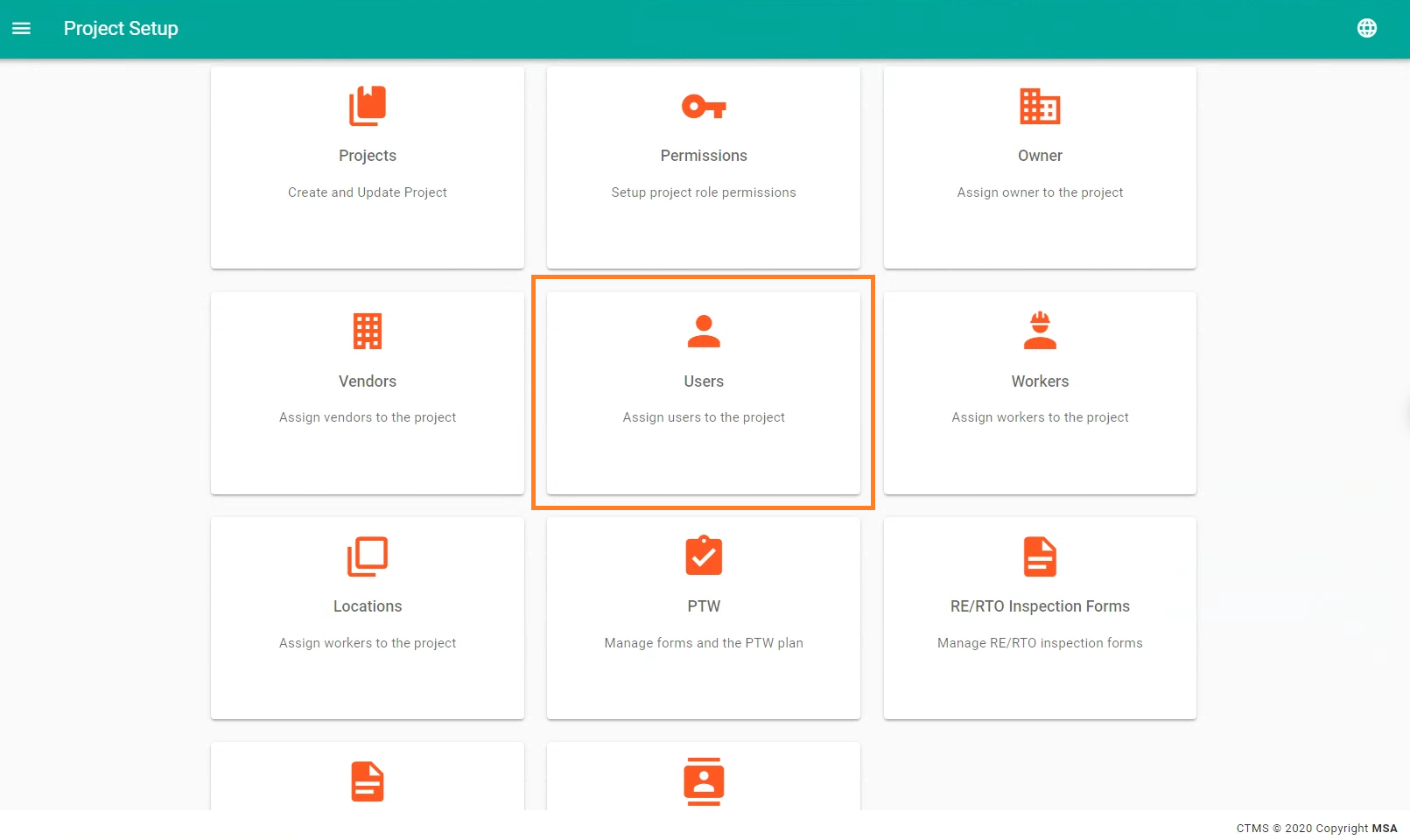 Select Project, then click Add New Assignment button (+ Orange Button)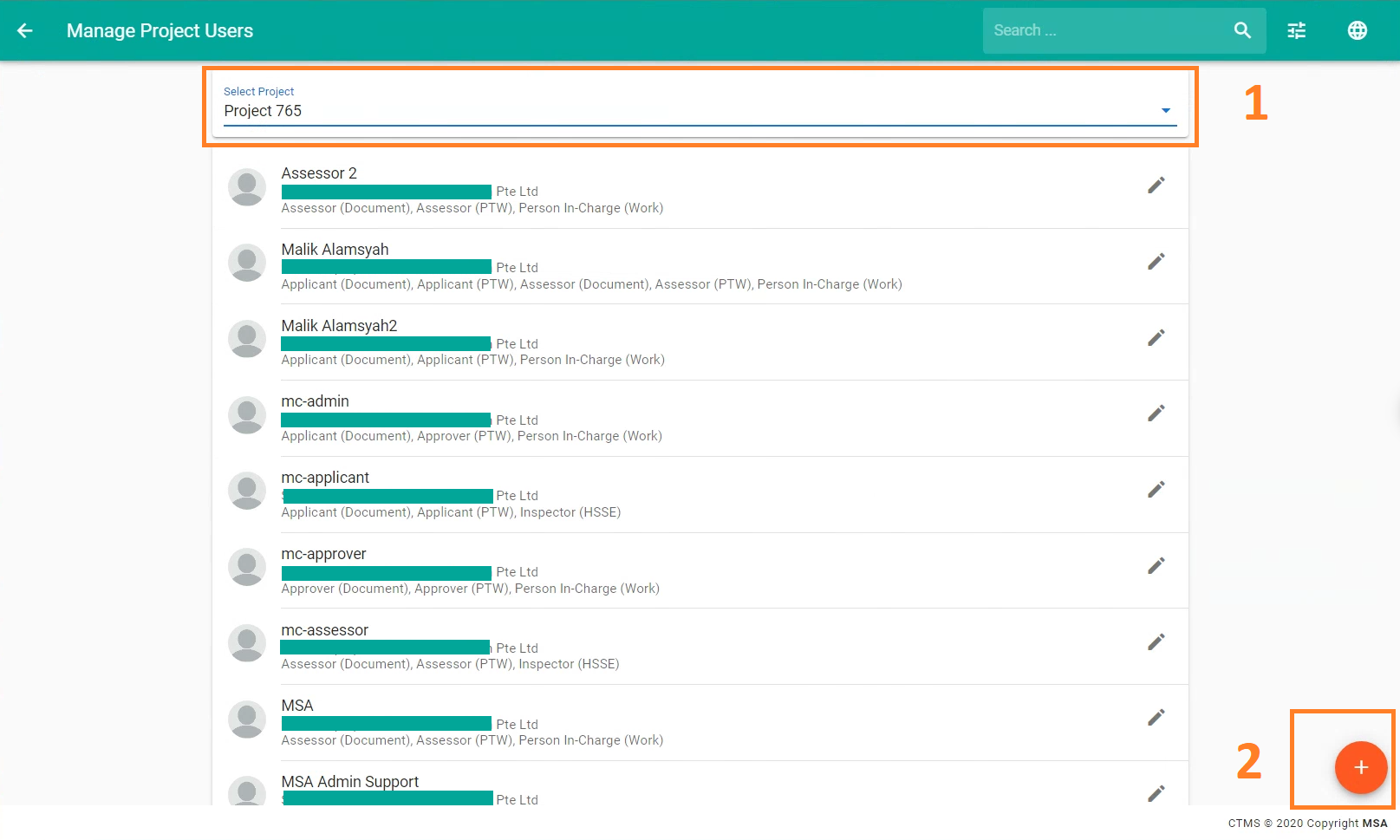 Select User, in the Role selection choose Project Supervisor then click SAVE.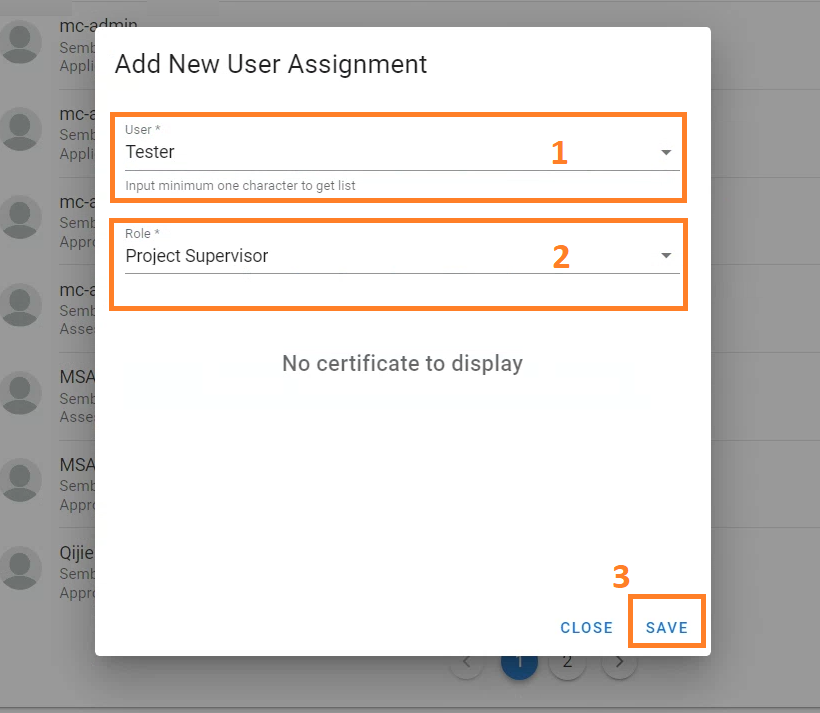 User successfully assigned

Related Articles

Assign user to Project as Project Engineer (Site Inspection)

Login to CTMS as Administrator user Click Project Setup Click Users menu Select Project, then click Add New Assignment button (+ Orange Button) Select User, in the Role selection choose Project Engineer then click SAVE.

How to Assign/Unassign User Project

1. Assign User to Project This is a way to assign users to projects, users can have one or more project roles in a project (Multiple Project Role). Login to CTMS as Administrator or Project Admin Click on Project Setup Click Users Select Project ...

Verifying the Site Inspection checklist

You as the next user who is asked to verify the checklist, you will receive a notification on Telegram or on your My Tasks page. Verify Checklist from Telegram Notification link You will receive a telegram notification containing information about ...

Assign/unassign worker to Project

1. How to Assign a worker to Project When you want to include a worker's name in the list of Toolbox Meeting Form, you must assign the worker to the project first. Login to CTMS as an Administrative or Project Admin user. Click on Project Setup, then ...

Submit Checklist for Formwork Inspection

Login to CTMS Click Conduct Site Inspections at SITE INSPECTION menu Click + button beside calendar of Site Inspection In the Select Template list, select Checklist for Formwork Inspection Fill in the required information, Location, Remark ...