Add CTMS shortcut to Home Screen (Mobile)
CTMS is a web based application, you don't need to download it
But you can add a shortcut to your smartphone's home screen by following the steps below:

1. Access CTMS using Google Chrome browser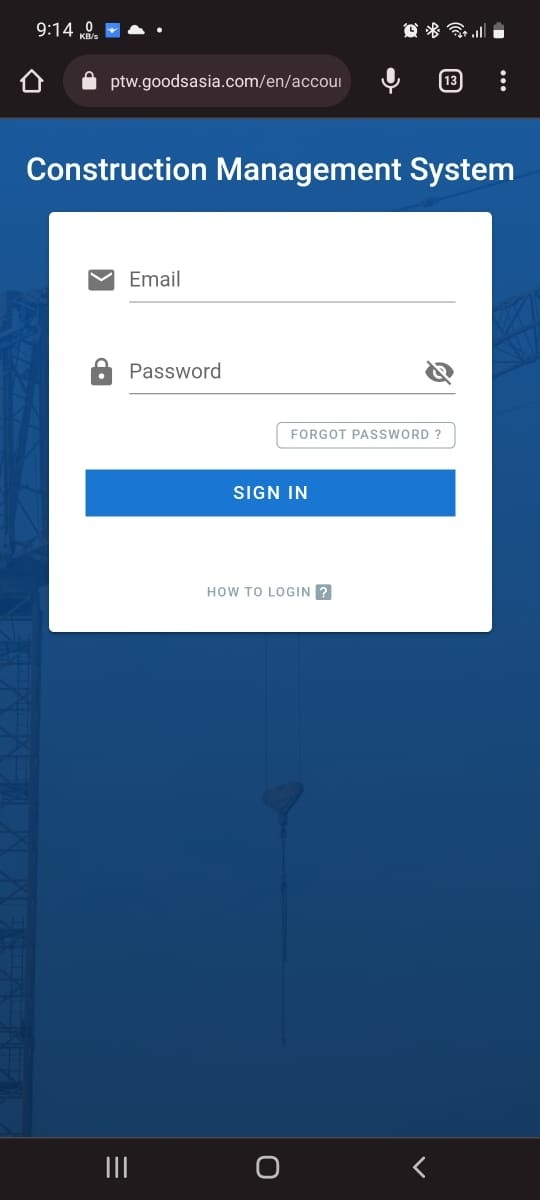 2. Press the 3 dot button, the one in the corner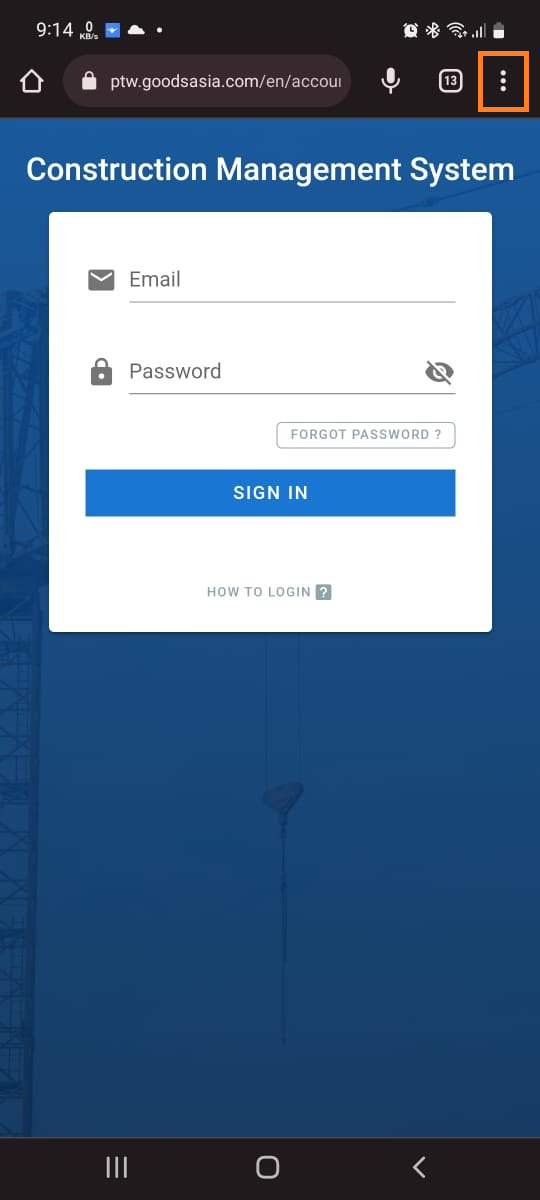 3. Select Add to Home Screen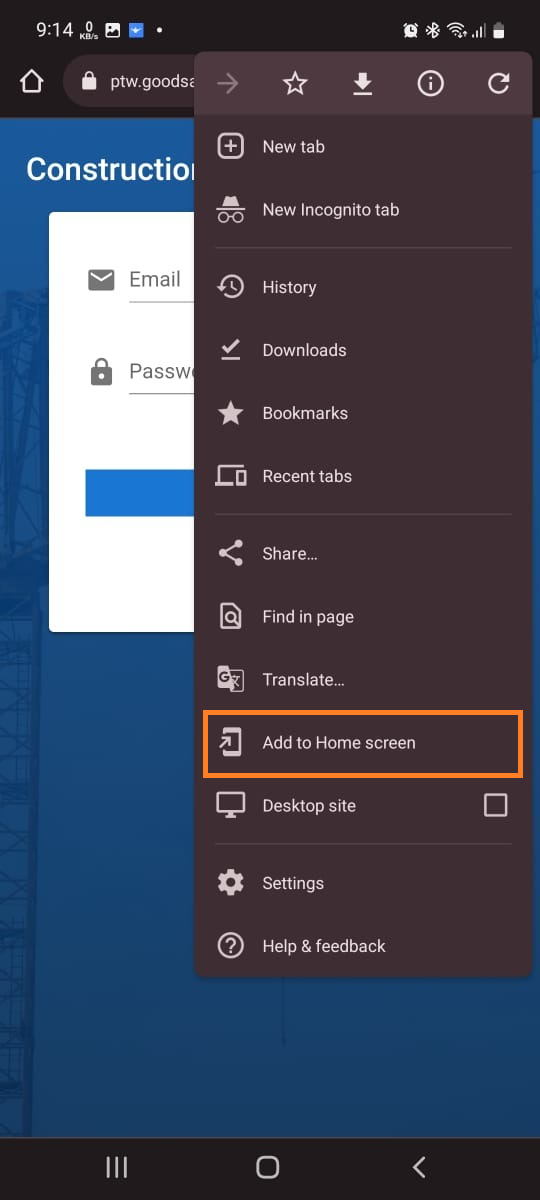 4. Rename the shortcut name, then press Add button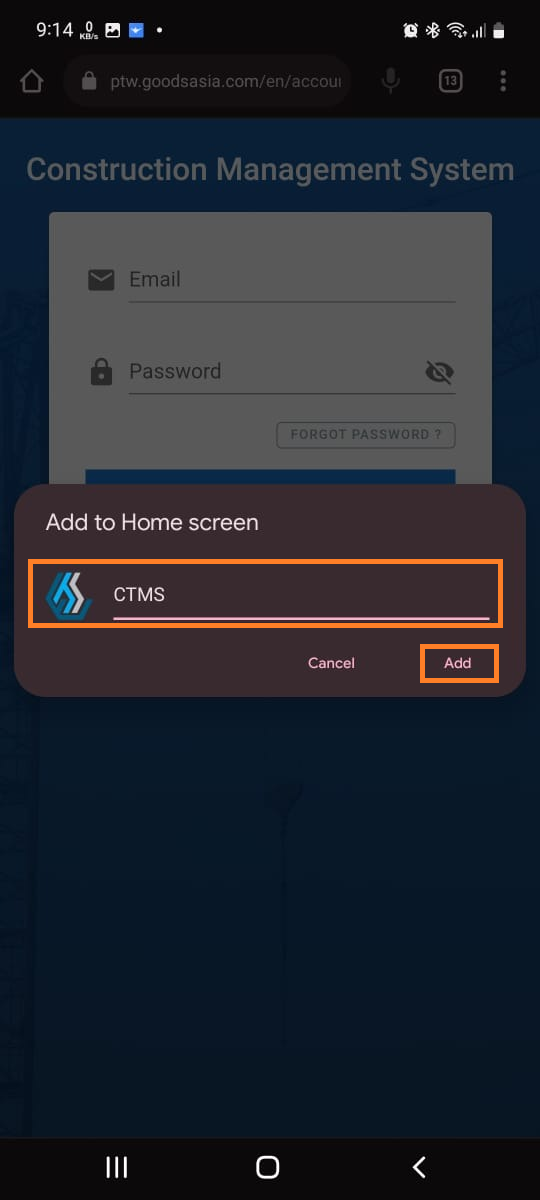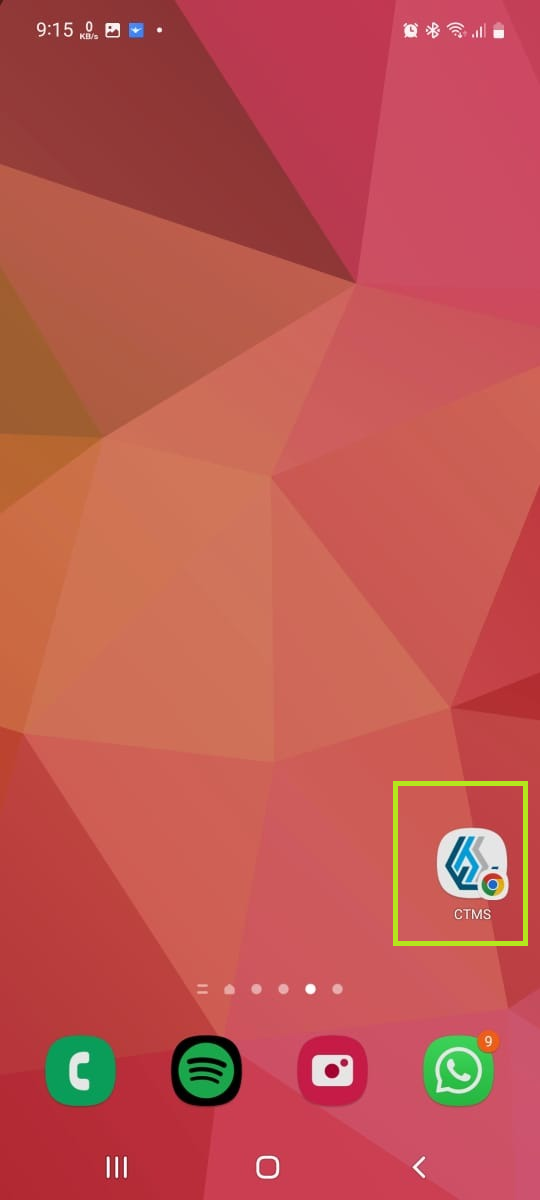 Related Articles

02. How to Login CTMS

A. Desktop Login 1. Access CTMS through your browser 2. Select your company 3. Input your username and password, then click on SIGN IN 4. Enter the passcode from Google authenticator on your Phone, then click SIGN IN 6. Login successful B. Mobile ...

7. Generate Staff to CTMS User

CTMS users can be created directly from User Management or Generated from Staff to User. To generate from Staff to User CTMS, here are the steps. 1. Login to CTMS as Administrator. 2. Click on Staff Menu. 3. Click the 3 dots menu on selected ...

Subscribe CTMS Notification

Activation CTMS Telegram notification Login to CTMS Press the Left Side Menu Press on your Username, then press on My Profile. Scroll down, press on the Setup Notification menu. Press on SUBSCRIBE button. Press and hold the link at the bottom of ...

How to Activate 2FA

2FA Activation Download and Install the Google Authenticator Application on your smartphone. Login to CTMS. After logging in, you will be asked to activate your 2FA, click on the SET UP button. A QR Code will be generated and you will need to scan ...

01. Getting Started

To use CTMS as a user you need a few things to prepare Google Authenticator Telegram Chrome Browser Google Authenticator Google Authenticator is a software-based authenticator by Google that implements two-step verification services using the ...